Well, some of you…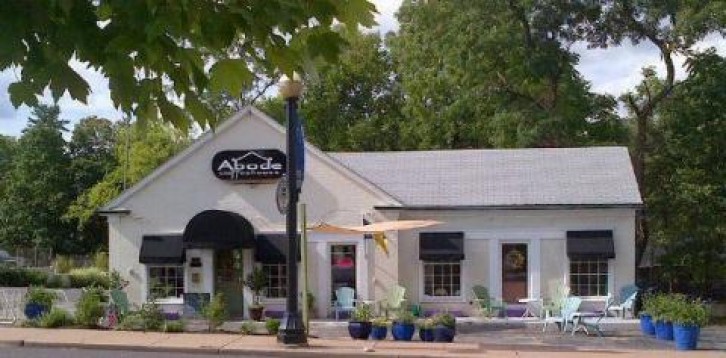 Remy, the wonderful and pretty gal who owns Abode Coffee House in the hip, happenin' burb of Webster Groves has graciously allowed me to come and do my dog & Jean show, on Friday, March 15th. Folks can get all wound up on coffee, or wind down with a glass of wine. She's got good food too.
Now, one of the other good things about being back in the saddle in the freelance (no, it's NOT free…) video business, aside from an occasional check, (as I continue to toil as a recently published author)  is that I get to meet some cool cats with great pipes from time to time. Such was the case with a musician who also does voice work to help keep the lights on at his abode. After he recorded a bunch of narration for me, and I was drawn in by his accent and story, (you know I'm a sucker for musicians, artists and young men who walk across continents)  I went to see Ashton Nyte play an acoustic gig at, you guessed it, Abode Coffee House. 
ARVE Error: id and provider shortcodes attributes are mandatory for old shortcodes. It is recommended to switch to new shortcodes that need only url
It was great. He's great. Fascinating character, formed a successful gothic rock band called The Awakening in his native Johannesburg, South Africa, went on a 3-hour cruise (really it was a USA tour) and apparently met a remarkable women, who lives in, of course,  the hip, happenin' burb  of Webster Groves. Ashton is a regular at this great, real, friendly, family operated neighborhood gathering place.
And now, I'm being allowed to do a video/book talk there, two weeks from tonight. They're EVEN gonna let me bring my dog. Come and see us — I'm taking my new talk, How My Dog Saved My Life on its maiden voyage. If you're in St. Louis, cruise on by.
Friday, March 15th, Abode Coffee House, 117 E. Lockwood Ave, Webster Groves, MO 63119 6:30 to 7:30 FREE! 
Here's some of what you'll get….
ARVE Error: id and provider shortcodes attributes are mandatory for old shortcodes. It is recommended to switch to new shortcodes that need only url