The comedy of errors continues in my path to higher education.
Two years ago, almost to the day—I graduated after a 42-year summer break, from the University of New Mexico with my B.A. in Journalism and Mass Communication. Seemed fitting, since I'd been a journalist for lo these many years, with a few political press gigs, corporate communications and a truck load of video production dumped in, just for good measure, and, well, better pay.
I was super proud. I felt like king of the mountain to finally get that one niggling science class behind me. That was all that stood between me and my bachelor's degree—four credit hours, for four decades. I took a Geology class at St. Louis Community College, rode the bus with all the other kids on a field trip, the whole bit. The University of New Mexico graciously accepted the transfer credits and I proudly walked across the stage in Albuquerque in May of 2015.
Only one thing: Grad Images sent the proofs for my official photo, but above my name appeared a handsome young Latino with a nascent moustache and broad smile. Not me. Nice photo nonetheless. I wrote back and told them, "uh, wrong." Missing photo of Jean was never found.
Fast forward to May 2017: another cap and gown hangs in the spare bedroom, ready to be pressed and donned with a hood to be draped around my neck. This "hooding" tradition for a master's degree is rad. I'm stoked. I know it's sort of silly, at my age, to "walk," but what the hell? This time six months ago I couldn't. Walk, that is. Could barely hobble across the room, much less, a stage. Six months ago I had total hip replacement surgery and had to use a walker.
And that was just one of the insults hurled on top of injury (or let's just call them "life events") that have occurred in the two years since my last commencement commenced. Among the mixed bag of highlights and low blows; a son diagnosed with cancer, a boyfriend returned, a daughter wed, a son cured, a busted hip, same boyfriend gone, a better hip, two-sons betrothed and the miracle advent of a grandchild on the way from aforementioned cancer-free son and my lovely daughter-in-law—all this live-streaming against the backdrop of me hacking through sixteen graduate courses at Lindenwood University, which all adds up to an MFA in Writing, bitches. OMG.
But, I'll level with you. School wasn't that hard. Some of the other stuff? Now, that was hard. There were many long days, painful days and dark days full of doubt. But, here's what comes out the other side: hilarity.
I receive the official roster of Lindenwood graduates whose names will appear in the program. They tell me to review it for errors, but of course, honoring the Whatley tradition of a day late and a dollar short, I check the list one day past the deadline and notice this one, tiny thing:
Jean Ellen Whatley
St. Louis, MO
MFA – WRITING
B.A. – University of Mexico
Mexico? Hell's bells man, there's no Albuquerque in MEXICO! There's no Breaking Bad tours in MEXICO! There's no UNM School of Journalism at the corner of Central Avenue and Yale Blvd. in MEXICO!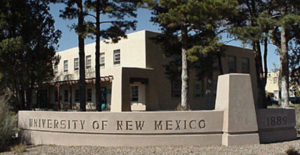 It is so funny as to be prophetic, like those not-so-random messages from the universe, a provocative, yet soothing, chordal whisper in our ear—suggesting a new thing rising. Now that the cloud of required close readings with a two-page analysis of transcendental poets has cleared, I can reengage in a self-motivated, creative endeavor that has been back-burnered for too long; a concept I suspect many of us can relate to, especially in these uncertain days of madmen running our country, greed spoiling our environment, technology eclipsing our humanity, families struggling to stay close across isolating distances, pinned down by secular concerns or mere survival, fears about our planet, our health, our safety, making it hard not to hunker down in despair.
Maybe we should all be Willing to Relocate?
I'm not talking about bugging out to Canada, willing to relocate is a state of mind, an openness to new experiences, the willingness to try something new, the abandonment of stale narratives in our head.
How many of us have those?
Last Saturday night, in a cozy, candle-lit bar in Brooklyn, I was sharing a burger with my son Patrick. I told him about a friend who recently texted that she'd been experiencing a feeling of "hopelessness." Then, as if it was too alarming to see that word in a text, she walked it back to "anxiousness." I would submit that she's in good company, her and roughly fifty-percent of the American populous (and growing every day) including Muslims, Latinos, Native Americans, seniors, students, artists, Medicaid recipients, the Irish, Germans, Italians, Danes, Somalians, Californians and anyone with a pre-existing condition.
Pat and I pondered over how to respond to these things that trigger our anxiety. I pray. He meditates. Most drink. But beyond that, with all of the infinite wisdom of his 32 years, Patrick said "all of us just need to keep on doing what we're doing. Teaching, counseling, creating, producing, learning how to manage cities, writing screenplays, doing animation, painting, sculpting and having the courage to have a baby." (Okay, so this is a direct reference to my friend and my kids.) "The point is, we don't have any control over this anyway, so we might as well just stay focused on what we have to contribute."
He's right. Right as rain. What else can we do? So my contribution is re-engaging with you through stories, photos, videos and and occasional podcasts in my blog, Willing to Relocate. I hope to offer a little bit of humor, commiseration, perhaps a glimmer of insight, and conversation with people who refuse to succumb to cynicism and fear. Got no time for that. Time now to don the hood and to say thank you. Thank you for reading the stuff I write and for giving me the encouragement to continue. Viva Mexico!